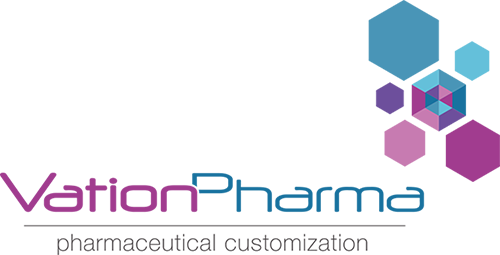 VationPharma is a young but experiences partner in pharmaceutical comprehensive solutions. Our strength is that we are always capable of meeting the needs and wishes of our clients. Our knowledge and experience, combined with our large and vast network are our fundamental core.
VationPharma is situated in The Netherlands, right in between the German Ruhr area, Belgium and the Rotterdam harbor. Our team has years of experience in the pharmaceutical industry and is capable of developing API's of intermediates quickly and efficiently. From a passion for innovation and efficiency we cooperate with partners on new developments or improvements of our existing products.
 Our team combines expertise, trade experience in European, Asian and Southern American markets and passion for innovation. We are active on the most important stock exchanges and congresses in the industry. The recipe for a successful cooperation.
What do we offer? / What are we doing?
We offer exclusive custom service within the area of active pharmaceutical ingredients (API's), intermediates and if necessary finished products. This service evolves around the total framework: process development, analytical method development, validation of outstanding regulatory support.
This includes the complete range of pharmaceutical products. Generic developments are our specialty.
We do this for you and with you, based on a partnership. Exclusiveness is guaranteed, cross selling is ruled out.
Sometimes we offer independent development processes when we think we can offer innovative solutions who may be interesting to our clients.
In a project we enter an exclusive partnership with you. Together we will search for innovative and efficient solutions to reach our goals. No matter where we enter the framework, we will not be satisfied until you are.
Advantages:
Our team will look for the right partners and supports you and the production partner to achieve your goal as soon as possible. This saves time and money.
Your own organization will not be burdened more during the development process.
Projects we enter with you, are for you only. If we see possibilities we will bring partners in contact with each other. Though the basis of our service will be your question.